About us
Experience since 1912
Authentic tradition can be modern
Combining and living tradition and innovation in our company are essential for us. Because we are convinced that our traditional practices make innovative thinking and acting possible.

Our company, our environment and our ancestry are a reservoir for competences, value perceptions and actions, rediscovering these help us to align our company, our products and processes to an ever changing world.

It is no coincidence that we maintain a successful and solid market position for over 100 years.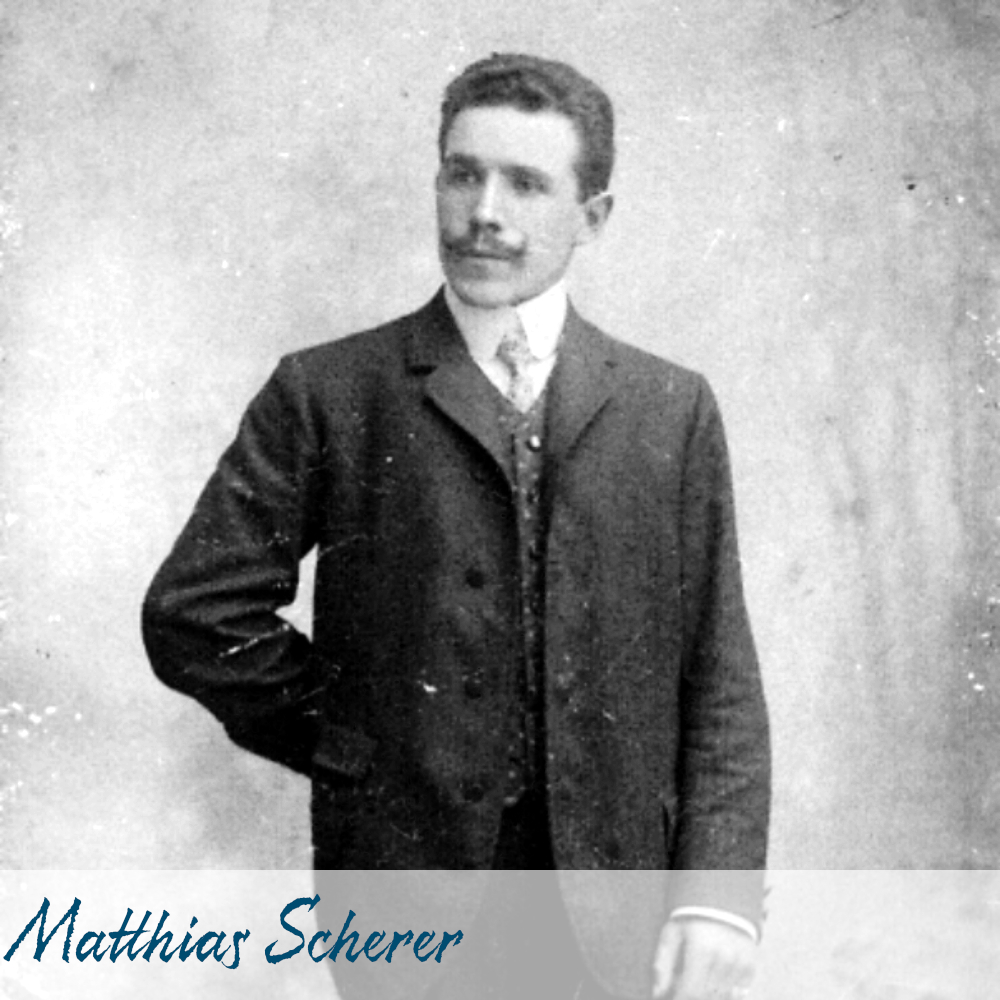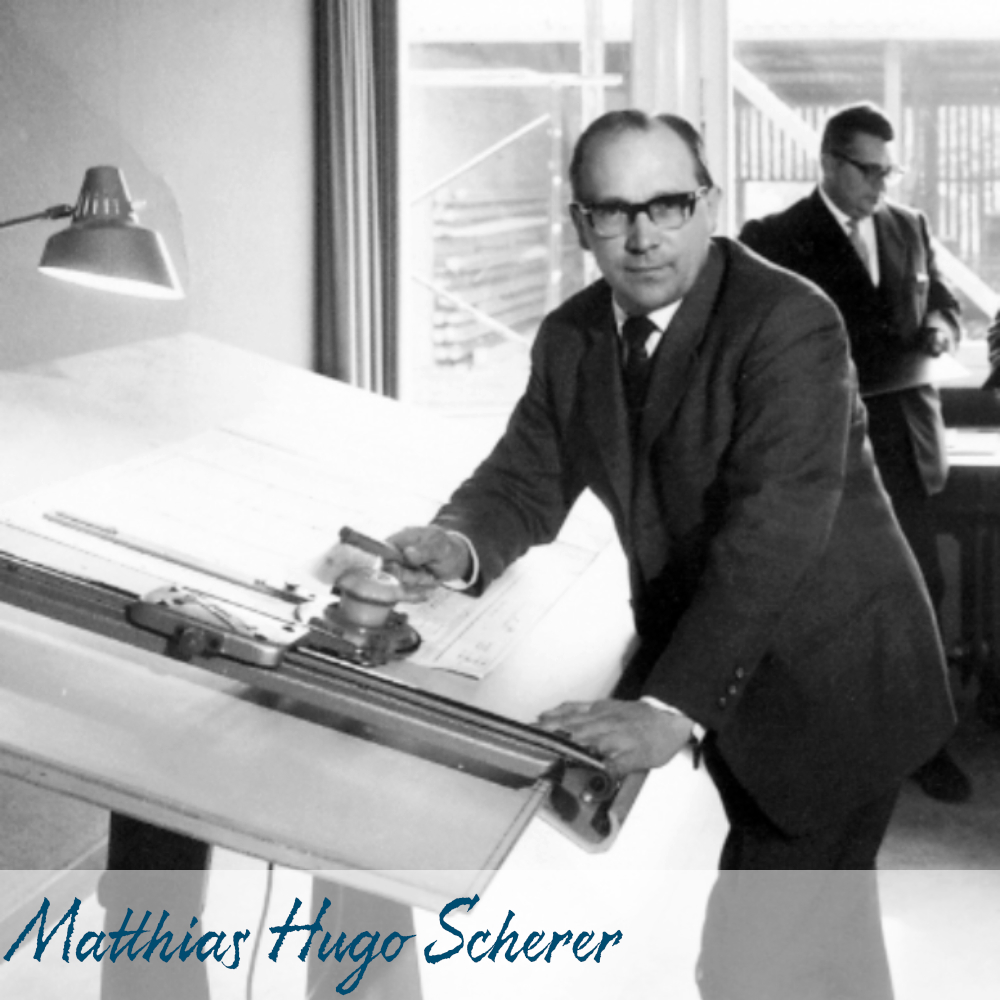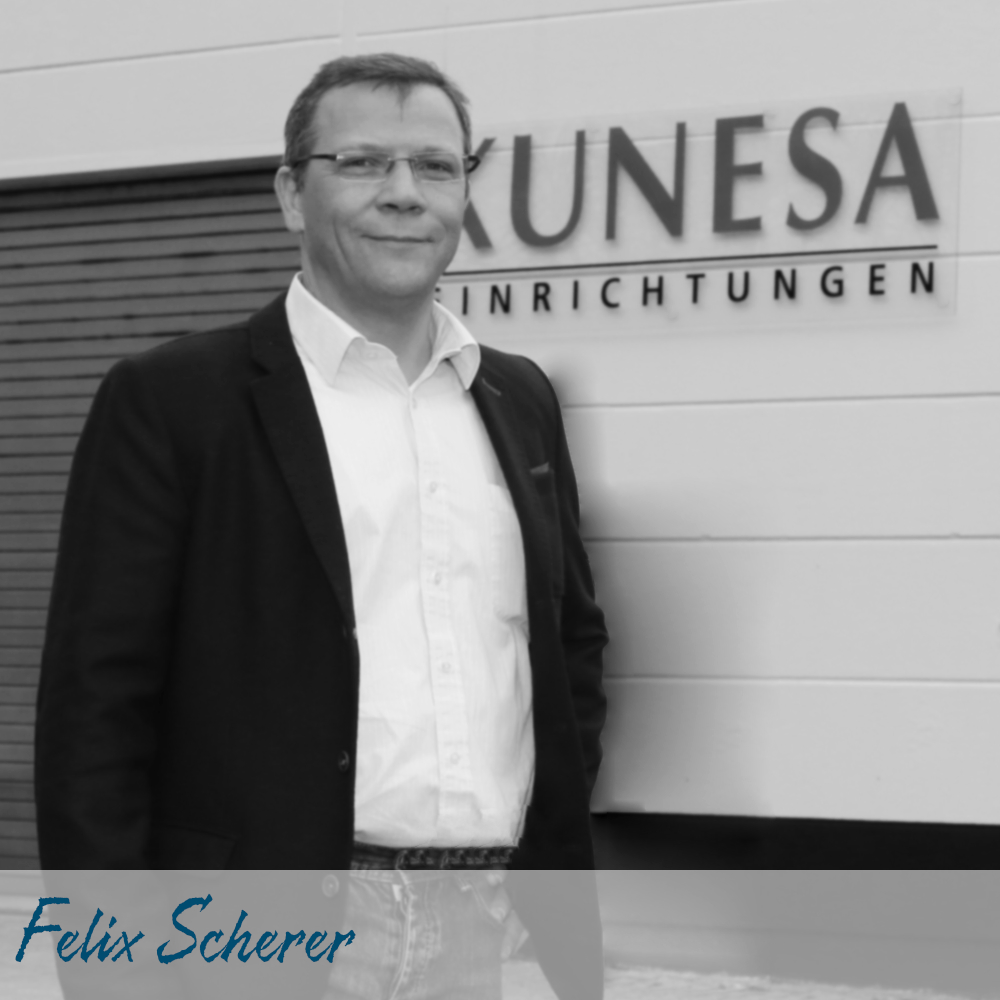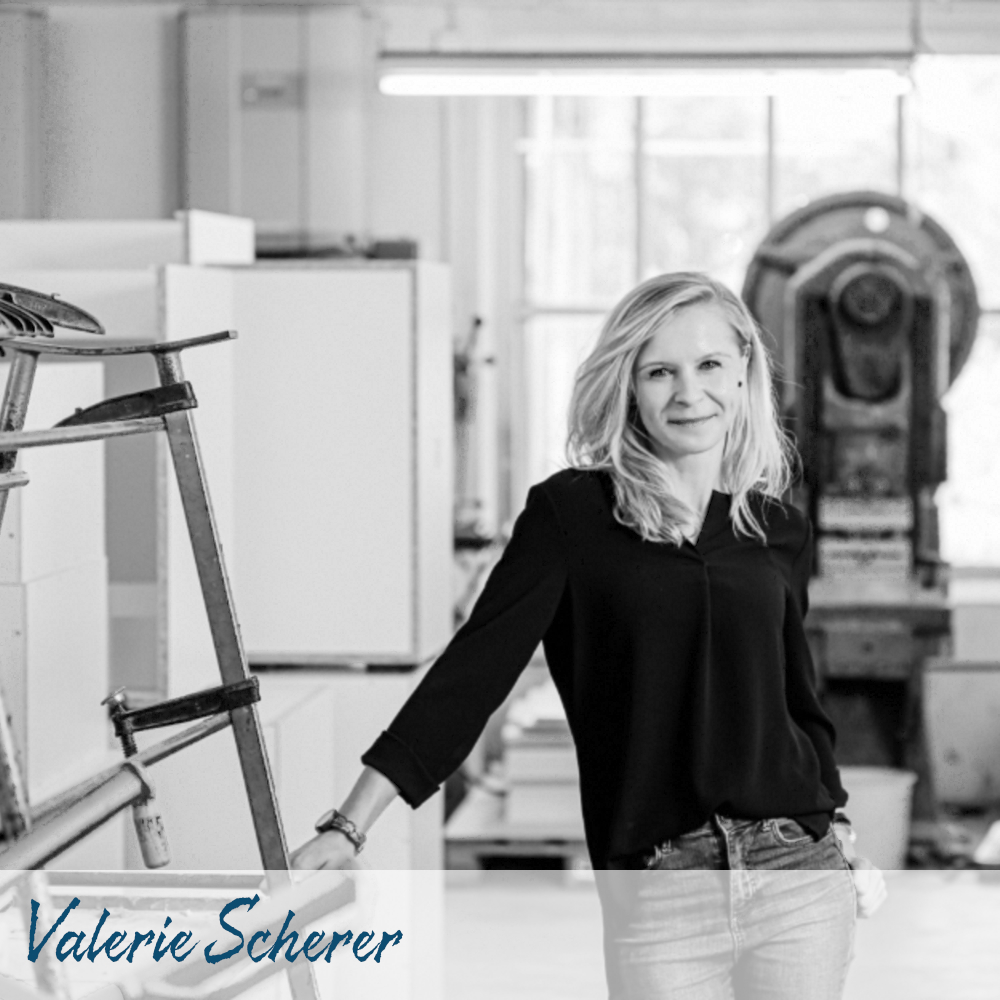 "We want you to recommend us."
The greatest asset and honor for any company is the satisfaction of its customers, whose enthusiasm has therefore been the highest priority and an integral part of our company for more than 100 years. To inspire our customers is motivation and reward for us.
"We come as contractors and leave as partner."
The path is the destination, and especially in the project business it is important to walk the path together – motivated, reliable and persistent. What starts with the first formal contact ends with a great partnership.
The properties of individual materials, the curiosity for new ideas and solutions and, above all, the enthusiasm of our customers have fascinated and motivated our 50+-person team for more than 100 years.
KUNESA is a modern-traditional family company that acts as such internally and externally. Our individual work is shaped by individual characters.
For us, KUNESA is much more than just a name – it stands for:
Cooperative, uncomplicated, curious, honest, self-critical, ambitious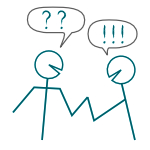 COOPERATIVE
We see ourselves not only as contractors, but as supporters, consultants and companions throughout the entire project, supporting each other, the customer and all participating trades.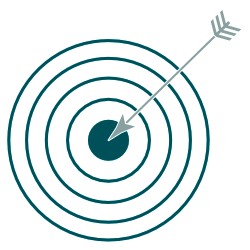 UNKOMPLICATED
Our customers are the focus. Our objective is achieved when our customers have achieved theirs. We are going to our limits to achieve comprehensive and lasting customer enthusiasm.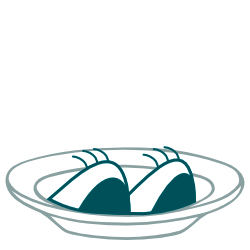 CURIOUS
For us creativity and fun in developing and finding solutions is a team sport. We have the courage to try new things and think outside the box. For us there are no problems, only challenges that we are happy to take on.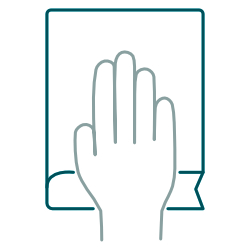 HONEST
Successful cooperation is primarily created through trust. Trust means dealing with one another in an open, fair and transparent manner.
Challenges often present themselves, and mistakes are possible – it is important to be able to admit them and do absolutely everything possible to find a solution.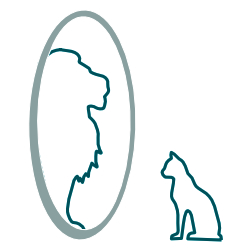 SELF-CRITICAL
For us, observing ourselves critically means not standing still, but rather to keep pushing things forward and developing further. Only those who try new and different approaches, make mistakes and discuss improvements, keep finding better solutions.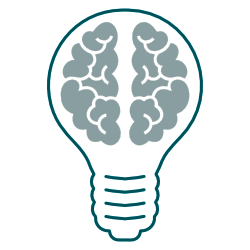 AMBITIOUS
In our work we rely on absolute quality, professionalism, innovation and adherence to deadlines. Because inspiring our customers is both motivation and a reward for us.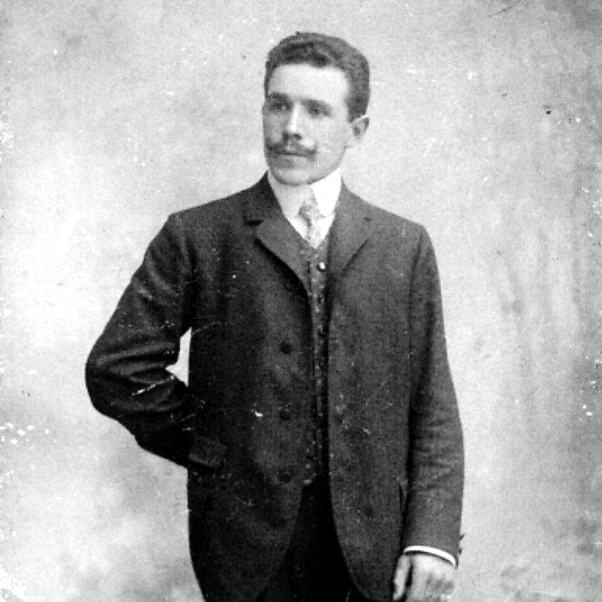 He founded from small beginnings the carpentry Scherer in Weiskirchen and produced over many years quality doors and stairs.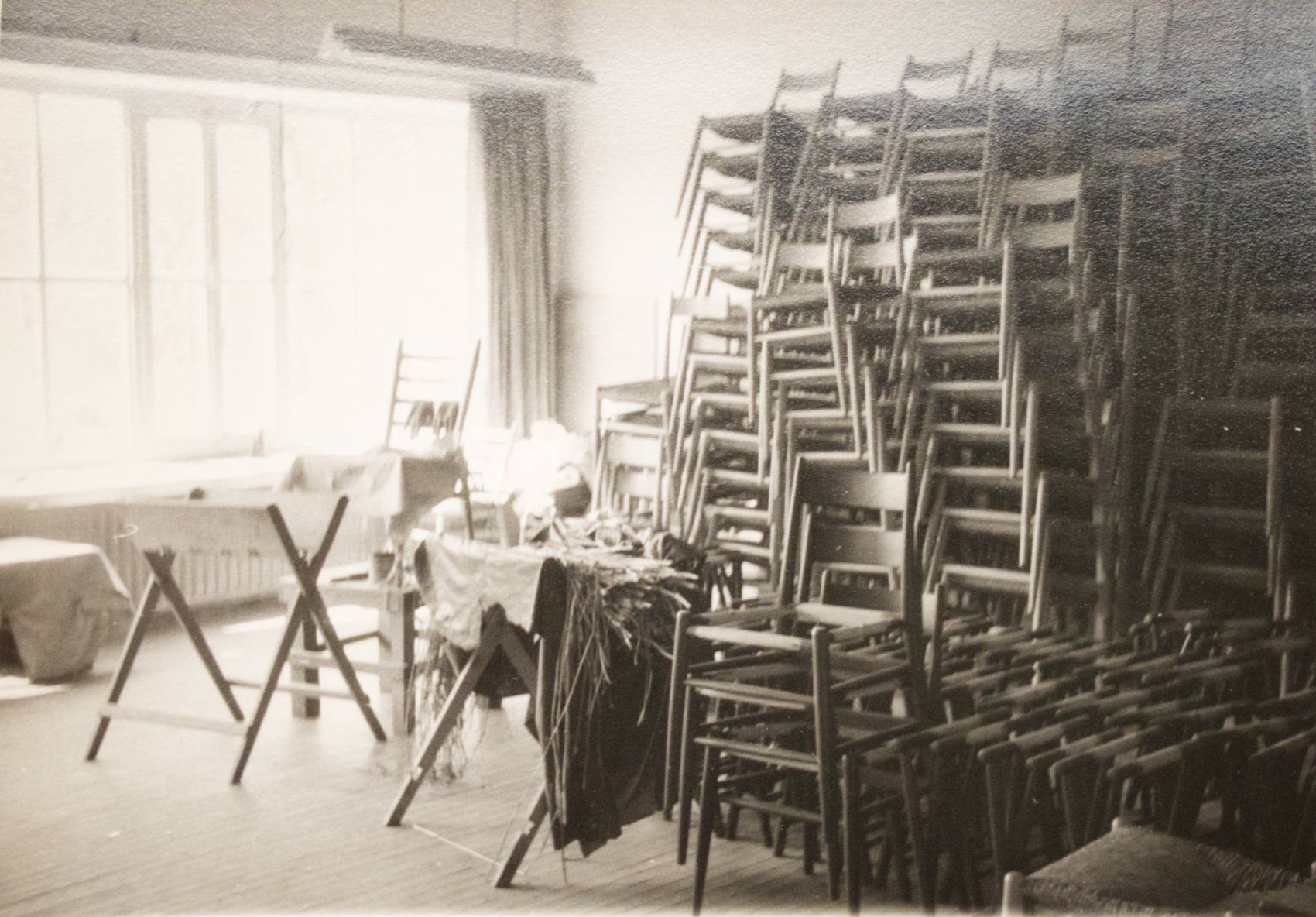 In furniture construction, the focus was on high-quality chair production. The production of rush chairs was the core at the time. The most popular models were called: "Sparta, Schloss Malberg, Trier, Strassburg and Seffern".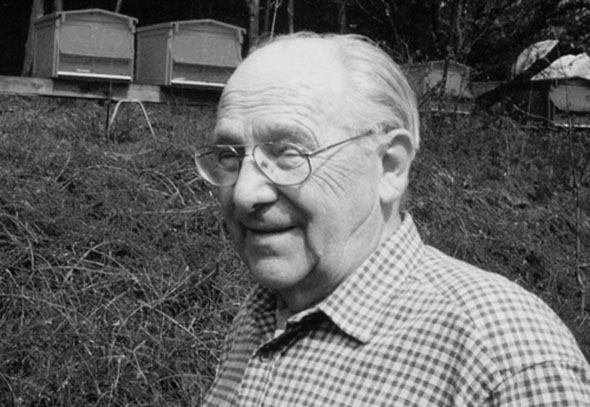 In the middle of the 50s, his son at the age of 38 and also called Matthias Scherer, took over the company and expanded into the field of pharmacy interiors. With his never-resting ambition, his motivation and farsighted visions he produced a multitude of innovations, which are up to this day a major part of the product portfolio of KUNESA. But not only the developments and inventions in the field of pharmacies were shaping the fortunes of KUNESA, Matthias Scherer was a passionate bee-keeper and instituted in the early years the branch "KUNESA beekeeping".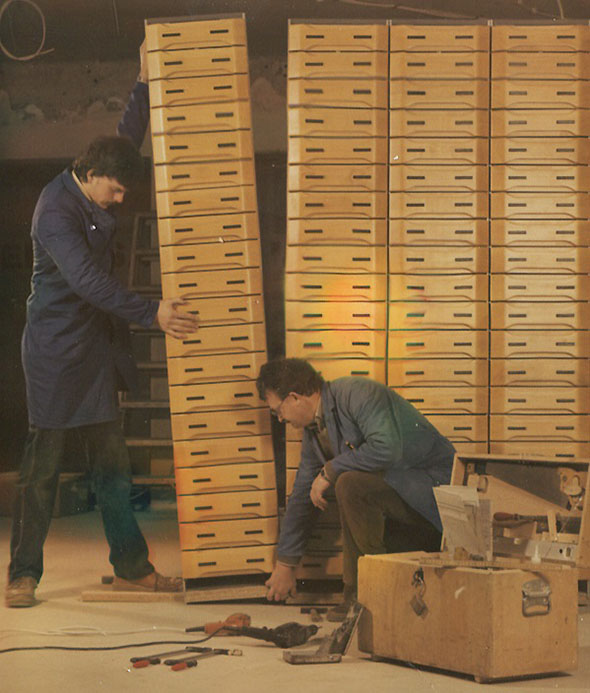 The invention of the drawer cabinet in the year 1968 led to the breakthrough and caused an unprecedented expansion of the company. From that moment on the innovations and the subsequent developments didn't slow down and the originally planned production facility for woodwork received divisions for tool-manufacturing, plastic injection moulding, PUR-hard-foam production, metalwork and offset-printing. Thus Matthias Hugo Scherer blazed the trail for the company in the areas of organizing accessories for pharmacies, punch cards and order automats, lettering systems, thermoforming and a leading part in the ABDA-jack card system, which are the highlights of an extremely successful industrial era.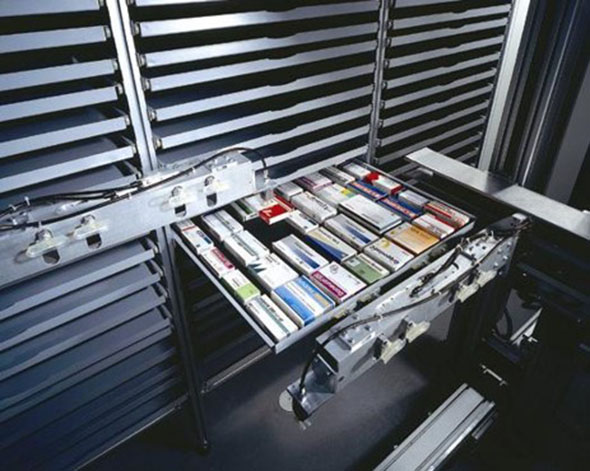 In 1995 KUNESA presents the very first fully automated robotic logistic system for pharmacies during an exhibition in Hanover and produces in 1996 a fully automatic quality control system for Bilstein (world leader for shock-absorbers). 'Method for optimizing volume storage of small packages in open areas', so the text reads in the patent specification and sets the foundation for the operation of many other automation systems. The KLS (KUNESA –Logistic-System) revolutionized stockpiling and thus prepared the basis for most modern sales concepts in pharmacies. With the invention of the KLS the MediGliss slide, invented in 1971, enjoyed a huge popularity and is still often used for the vertical transport of merchandise and packages.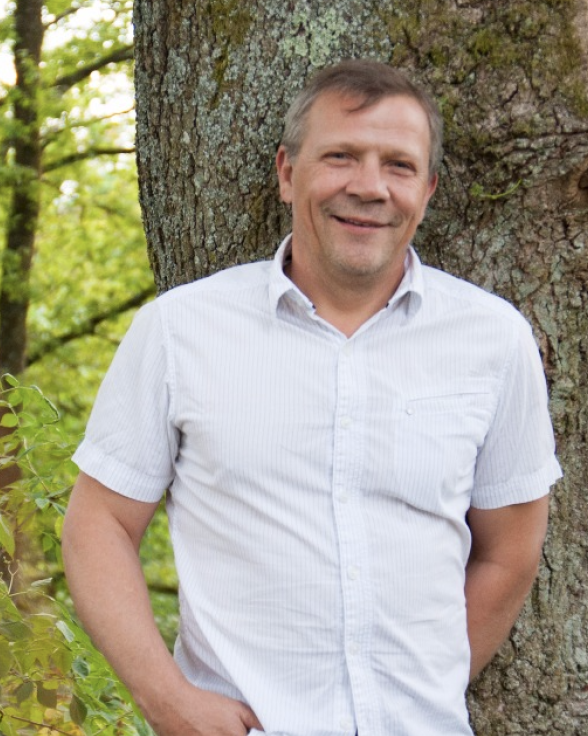 From the year 2003 Felix Scherer manages the family enterprise meanwhile in the third generation. Since childhood he is rooted with the company and makes the most out his fondness for his trade as the head of the company. His goal is the development of new and innovative branches as well as the improvement of fitting concepts for pharmacies, offices and labs. The introduction of new furnishings for hotels, restaurants, spas and Wellness resulted in the successful extension of the traditional areas and are an increasing motor of success for KUNESA.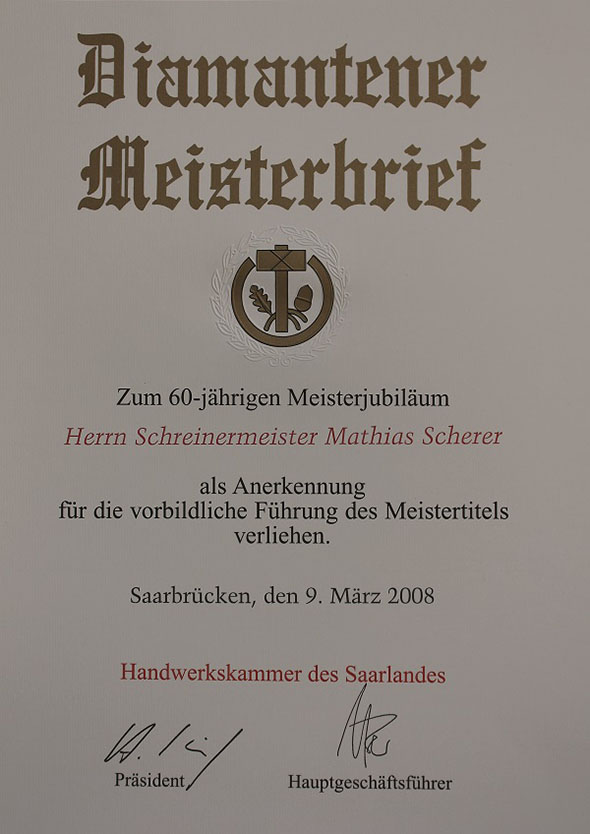 In 2008 Matthias H. Scherer receives on the occasion of his 60th Master anniversary the Diamond Master Certificate in recognition of his exemplary leadership.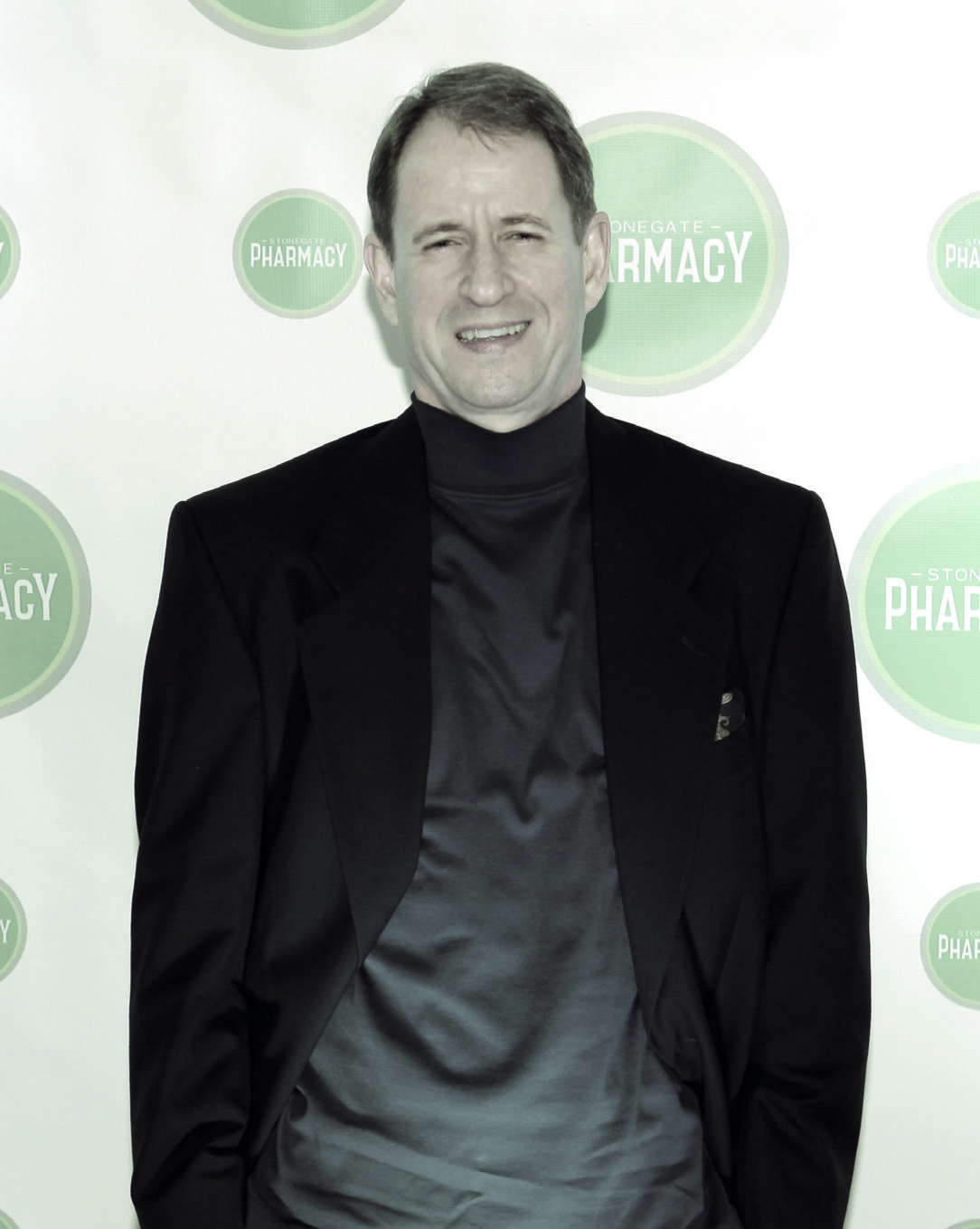 In cooperation with our general manager Johannes M. Heine KUNESA LLC is well established in the north-american market since 2013. Already many resident pharmacists with quality claims have chosen our high-grade installations. The furniture are manufactured here in Germany, safely packaged in sea-freight containers, transported to any location in the US and then mounted expertly by our air-travelling expert fitters.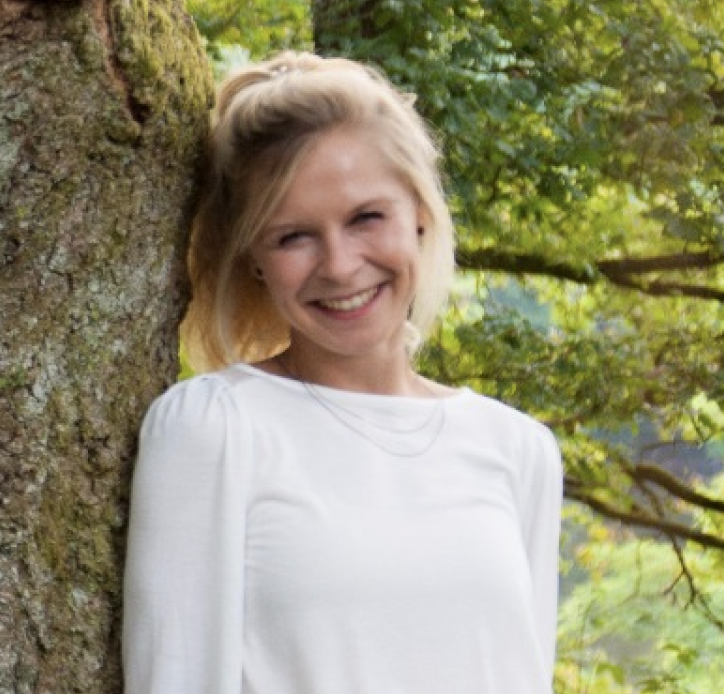 With the entrance of Valerie Scherer in the year 2014 the continuing tradition of the family owned enterprise in the fourth generation is ensured. With her assistance as sales and marketing manager KUNESA can look furthermore into the future.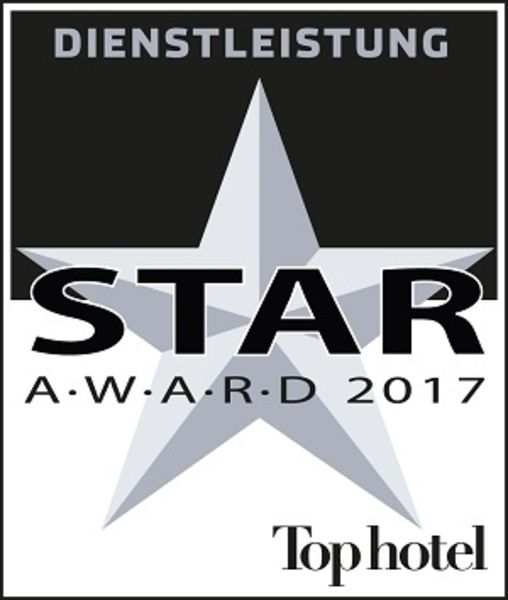 The best products for the hotel industry. Together with our partners of HGK Interior Design we look forward to the silver award. The readers have decided and elected the winners of the TOP HOTEL STAR AWARD 2017. On 19 March, Germany's most accredited hotel trade magazine awarded prizes in 14 categoriesfor the best products in the hotel industry. The award ceremony took place at the trade fair INTERNORGA in Hamburg.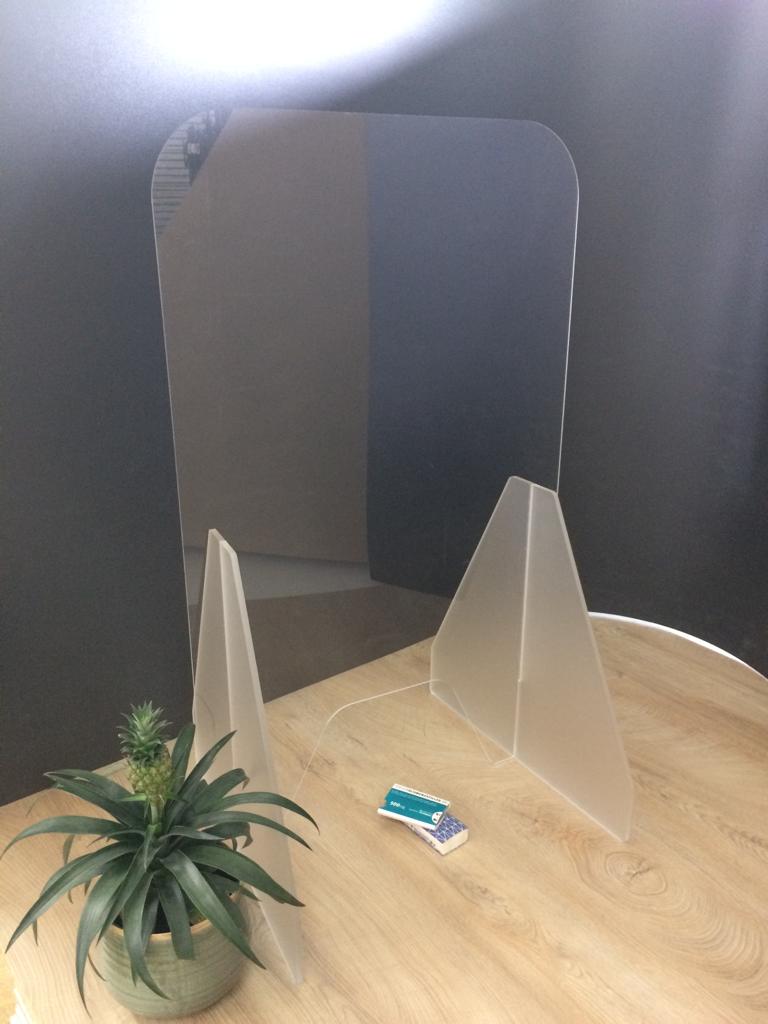 27 January 2020 – Source Federal Ministry of Health "The coronavirus has reached Germany. A man from the district of Starnberg in Bavaria has become infected, said a spokesman for the Ministry of Health in Munich……" From that point a lot changed. People got sick, the streets were deserted and everyone was just waiting for a vaccination to end this situation. Many companies had to register short-time work, others have benefited enormously from this situation. We had both situations, because out of necessity we launched a droplet protection on the market overnight. Actually, we were looking for a way to protect our over 90-year-old (great-)(great-)grandmother and within a few hours it became a product that supported our production. In the meantime, these elements in a further developed form are already an integral part of most shops, pharmacies, reception and Co.
JEvery business and every space has a story that wants to be and should be told.
Tell us your story and give your project personality.
Felix Scherer
Generation 3.0
CEO & Owner
Valerie Scherer
Generation 4.0
Proxy & Salesmanager