Services
Ideas that work.
PLANNING. FURNISHING. ALL.
No drawings yet?
Together with our competent team of architects, planners and developers, we create perfect solutions down to the most minute detail. We are available to our customers throughout the entire process with advice and support.
You're already working with an external architect?
Or your project is based on your own ideas? That presents no problem at all. We are ready to take care of the realization exclusively in terms of calculation, manufacturing, delivery and assembly of the furnishings from KUNESA.
You prefer a turnkey solution from one provider?
Then entrust KUNESA with your project and benefit from a no-hassle solution. We take care of basic evaluation, preliminary planning, design planning and calculation, work order, planning services and tenders for the involved trades as well as -of course- production, delivery and installation of your project.
STEP 1
First concepts and ideas
The first meeting, the first viewing, the first getting acquainted.
During a personal conversation we discuss your desires, together analyze your existing fixtures and identify your needs. We also define your ideas regarding design and function.
This input accompanies our voyage to the final solution.
STEP 2
Development of the design concept
On the basis of your desires our team of creative interdisciplinary specialists develops an interior design concept. First sketches involve into a plan which is continually perfected. This includes the choice of materials and colors which give a face to your project.
Floor plans are visualized in 3D renderings so that you gain a realistic impression of your interior.
STEP 3
Construction
When the concept is finalized we assume the coordination of timelines as well as the technical implementation of your project. The execution planning represents the core of every project.
Here the conceptual planning is prepared for production by our technical specialists, who also check and -if required- optimize every detail.
STEP 4
Inclusion and coordination of the other trades
In construction projects, both new ones and renovations, all trades tie into each other. We're happy to coordinate for you the space, technical and scheduling details with the various contractors and develop a comprehensive work plan.
STEP 5
Building your interior
Only when function, aesthetics and technology are aligned and you recognize yourself in them are your furnishings manufactured in our in-house carpentry.
We only work with high quality and carefully selected materials.
STEP 6
Installation of your new interior
Our team of highly skilled fitters guarantees a professional final assembly. We are experienced in installing your new interior during the normal operation of your daily business.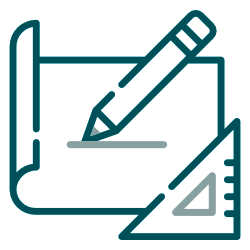 AT THE BEGINNING OF EVERY EXTRAORDINARY IMPLEMENTATION THERE IS AN IDEA.
There are almost no limits to your conceptual ideas and desires.

Only when function and aesthetics are aligned and you recognize yourself in them is our team ready for the next step.
Precise determination of needs, creative thinking, individual design, the economic success of our customers and consideration of the regulatory framework characterize our planning and development teams.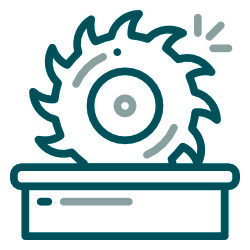 OUR CORE PHILOSOPHIE IS BASED ON DOING IT OURSELVES – INSTEAD OF HAVING IT DONE BY OTHERS.
In our family-owned and managed plant for wood, metal and plastic processing we combine traditional manufacturing art with the most modern production techniques.
We place high demands on ourselves, our work and our suppliers. For your products we only use carefully selected materials of the highest quality and durability, and which are able to withstand extreme stress.
Rigorous quality thinking, regular inspections and constant improvements represent for us basic requirements to manufacture innovative quality products that meet the highest standards.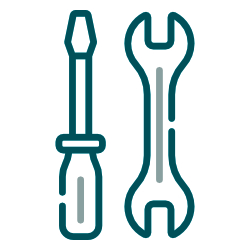 WITH FLAIR TO THE PERFECT INSTALLATION.
Our carpenters start the journey with your new furnishings on time and ensure a reliable and professional final assembly.
All processes are diligently prepared and professionally coordinated on site.
Assembly during an ongoing operation? With pleasure! We are specialists in integrating our day-to-day business into yours.
Whether it is a new construction, renovation or modernization – you will be amazed by the result.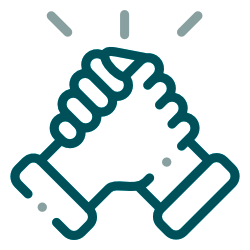 CONVINCING SERVICE IS OUR WORK ETHIC.
The wheat is separated from the chaff at the latest when it comes to service, especially when referring to customer enthusiasm. The pure functionality of a product or the proper flow of a service is in most cases assumed.
When we say goodbye to the customer, what is most important to us is your enthusiasm!
After over 100 years we can state with confidence: "We come as contractors and leave as partner." And experience has shown that we could always put everything on this card: "We want you to recommend us."